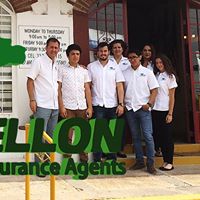 Mexicans are more likely than Americans or Canadians to continue a relationship with a vendor even if they have a problem. Americans and Canadians are used to receiving excellent service, and if they do not get what they were expecting to get, everything goes down. In my business, I have to be prepared to give them always what they're expecting. I cannot say, with my arms crossed, "Well that's what the policy is. That's what the insurance company is." That's an answer I'd never give my American or Canadian customers, while Mexicans are likely to accept that answer.
Mexicans will be more resigned to bad service, meaning they're not upset or insulted by it. Mexicans may think they get fewer privileges because they earn less money than Americans or Canadians do.
This is a personal opinion. Mexicans think they do not deserve to say "It's my right." They don't try to get their own rights. Also, the law here in Mexico does not help you to get your rights. Most Mexicans are resigned to that. They say, "They took advantage of me" and they accept it. Americans would be much less likely to say that. That's something that Americans and Canadians have struggled with here, because they think it's going to be the same in America or Canada. They may threaten, "I'm going to send you my lawyer." However, nothing is going to happen. That's something to be ashamed of, but it's the truth.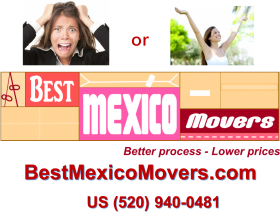 I have an example. I have a customer who passed away in an accident. A friend of the couple started trying to help the widow with all the processes that she had to deal with, including the insurance company- the total loss and the car. She started yelling at us, saying we have been giving terrible service, and that she was going to send us her lawyer. I told her, "You can send me anyone you want, it does not matter. I can receive you or your lawyer. The thing here is that I'm not responsible for the process that the insurance company does or to decide how much are they going to pay, or when they are going to pay it. You can send me the lawyer. The service that I have been providing your friend, who is also a customer, though she may not be the one who bought the policy, has been extremely great. We've been with her all the way, from the pound where the car is, to the government's institution to declare everything – we've been there. And that's not a service that we have to provide- we're not obliged to do that. What the government obliged me as an agent is to give you your policy, to let you know when the payment are due, and that you're going to have to renew it, and then charge you for it. That's all I'm obligated by the government to do. Anything else I do is not required, and I do it just to help out."
In Mexico, lawyers are less likely to be part of any process, so it's very difficult to scare Mexicans by threatening them with a lawsuit. The second thing is that the government does not regulate companies like insurance brokers as much as they would in the United States. A whole bunch of compliance issues you have to do in the United States, you don't have to do here. Those are the only three things an insurance agent is required to do, which means that you have to choose your service providers carefully, because it's much less likely that the government or an insurance company is going to get involved.
The only reason that the government will get involved is if the agent or the broker kept your money, or committed a fraud. They get into that immediately. Relative to that, we are controlled by the government, and we have to be certified by the government. For three years, we have to take a test, and keep on with them. There are people around here that sell insurance but are not registered here in Mexico. That's a risk, because they are not certified by the government, and that's prohibited. But we are in Mexico, so it happens. It's much more likely in Mexico that things that are prohibited by law happen than they happen in the United States.
Most Mexicans are nice people. They can take a lot and not respond negatively.
We Mexicans are used to having an appointment, and the person we were going to meet can make us wait half an hour. It's terrible, but it's okay. In the United States, that's not okay, even if you're just five minutes late.
(The staff at Bellon Insurance Agents, Lake Chapala, Mexico, pictured.)
Posted December 04, 2016