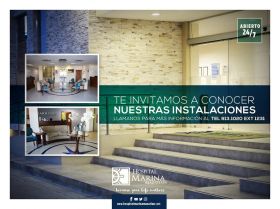 Just like in any place, there are some excellent medical centers, hospitals and clinics in Mexico, and there are some that aren't as good. There are several excellent hospitals in Mexico with top-notch equipment, excellent doctors, and are much cheaper (if you have to pay) than in Canada and the US. For example, there's a new hospital in Mazatlán that uses any kind of equipment that you can imagine and provides excellent service. This hospital also has its own ambulance.
You need to be careful about what we call the "tourist trap" here in Mazatlán. A tourist trap is when small clinics charge tourists an arm and a leg for even the smallest procedures.
The doctors in Mexico will spend as much time with the patient as necessary because for the Mexican doctors, time is not an issue. If you need to see a doctor here in Mexico, you can book an appointment for the same day or for the following day. In Canada, if you want to set an appointment, it will take somewhere between seven days to up to two months.
If you go to the public hospitals here in Mexico, the waiting list and the care are different. IMSS (Mexican Social Security Institute), Mexico's healthcare system, is very cheap but has a long waiting list and doesn't let you choose the doctor that you want to visit. In addition, public healthcare requires patients to bring their own pillow, blanket and food to the hospital. With IMSS, you need to take someone who speaks Spanish with you. On the other hand, private healthcare provides excellent care.
In Canada, 99.9% of hospital bills are covered by your insurance. That means you don't have to pay anything in Canada. Healthcare is cheaper in Canada, but the waiting list is different. For example, if I need to get my gall bladder removed in a surgery, in Canada I may have to wait for a day or two, depending on the situation. In Mexico, on the other hand, I can get the operation scheduled and done on the same day or on the following day. It's a lot of hassle to get something like this done in Canada. If you needed an MRI in Canada, if you're lucky it might take a month or two, or even longer, whereas in Mexico, you can usually have it done immediately.
The quality of care you can expect in Mexico is the same quality you can get in Canada. There are excellent doctors in both Mexico and Canada. In fact, a lot of doctors in Mexico studied in the US or in Canada.
(Hospital Marina Mazatlan, Mazatlan, Mexico, pictured.)
Posted July 12, 2017