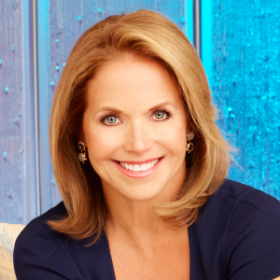 There's a very good bus service here in Cayo. A bus will go every half hour to hour here to Belize City, Belmopan, and everywhere.
In addition, there are bus services from town centers to all the villages around here. The regular bus service to Belmopan chains there to either go down south or you go to Belize City. The cost for the bus to go from San Ignacio to Belmopan (about 20 miles) is about BZ $8 (US $4).
In Belmopan itself, there is a good bus service around the city. You can either go south or to Belize City, and most villages have bus service.
These are old buses. There are no problems with expats using them; expats use them all time. When my clients come here to buy property and we go to the country, many times, they take the bus.
(Katie Couric, visitor to the Cayo District, who said, "Wish I could have taken pics-Mayan pots, skeletons from human sacrifices!!", pictured.)
Posted September 16, 2015