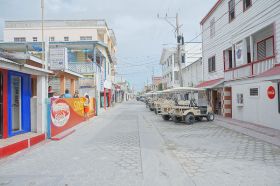 We don't have cars here in Ambergris Caye; we use golf carts.
A new golf cart here in Belize is about US $10,000. I would not have a point of comparison for how much a golf cart costs in Belize compared to other places because I would not know what a golf cart would cost at home, in Toronto.
Could you imagine riding a golf cart in the snow? That would be hilarious!
Posted December 02, 2014