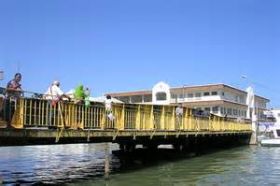 The price of Internet connectivity in Belize varies because there are different options for service and it also depends on what area you live in.
There's a big company called Smart that offers Internet throughout the entire country of Belize. This is the one I use. They have this little Wi-Fi that goes everywhere with you, and costs me about BZ $35 (US $17.50) a month.
There are other services wherein people get their modems, put them in their homes, which can cost from BZ $50 to $300 (US $25 to $150) or more.
(Swing Bridge connects north and south downtown Belize City, Belize, pictured.)
Posted October 14, 2015