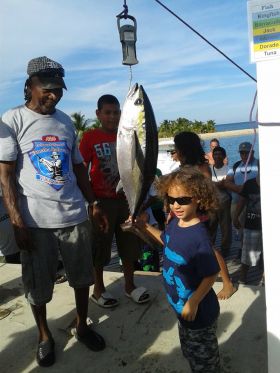 The economy in Placencia is always improving. The two largest sectors of the economy are tourism and real estate. People come to Placencia because they want to be in that kind of strong lifestyle.
From an investment perspective, since most of our owners are part timers until they retire, a lot of them will just buy a condo or a home, visit for two weeks to two months, then put their unit, home or condo in the property management rental pool and they do fairly well financially.
We're trying to help out the economy by building hospitals. We also pay our people more than most developers do with their projects. Belize is a Third World country and labor is very reasonable, but fishing and agriculture, as well as the fish and shrimp market, are what makes Placencia special. Once the airport opens up, we will have more entrepreneurs starting businesses in Placencia. Placencia needs a lot of things. Any business can do well, for example, car repair, Internet cafés, even additional restaurants, bars and clubs. It's enticing not only to the people who want to retire but also to the entrepreneur who wants to start a business here.
(Fishing tournament, Placencia, Belize, pictured.)
Posted October 23, 2015