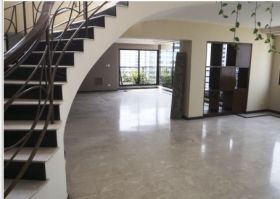 Most of the people in the Marbella area of Panama City live in apartments. There are huge apartment buildings in Balboa, which is near Marbella.
There are houses in Marbella but they are far from the main area.
Marbella has a lot of good restaurants and malls.
The people who live in Marbella are generally upper middle class. Most people in Marbella work.
(Penthouse in Marbella, Panama City, Panama, pictured.)
Posted October 22, 2015