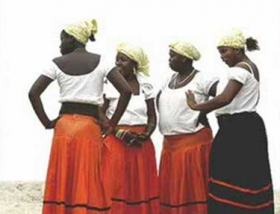 In Placencia, I would say the local people are generally kind hearted friendly people who will quickly lend a helping hand when you need it. My experience has been that they are easy to get along with. It is a good community in which to live. They also like to be hailed, that is to say "Good mornin, mornin," and done with a smile. They are not only friendly and caring but they are also generally a happy people. For those who are from the States, Canada or some other more well to do country, they may be considered poor. But only economically poor as far as I'm concerned. The qualities that make for good neighbors is where they are rich.
However, if you are living near ex-pats, that is to say, non locals who have come down here and brought with them their "I'm better then you are" attitudes, well then things may be different. Those kind of people may have a more difficult time getting along with these people. No doubt you will have a more difficult time getting along with those people, too.
I'd like to explain a little more. This is the exception but it is something that has happened and I think is worth knowing. Sad to say some have come down here and attempted to muscle or push their way in. They have an approach like... "Step aside... I'm taking over now". Some like this have come and taken advantage of locals who know little of those kinds of ways. The result makes for qualities that are not so good for neighbors. Qualities like "bitterness" and "animosity" towards foreigners who care only about themselves. I would like to say this! We should ALL remember the Golden Rule, "do to others as you would have them do to you". We should remember this is THEIR home! We are the foreigners! They have graciously accepted our presence in their country. If we consider ourselves as their guest we will be a good neighbor to them and ALL of us will be better neighbors.
(Garifuna women, Belize, pictured.)
Posted October 26, 2015