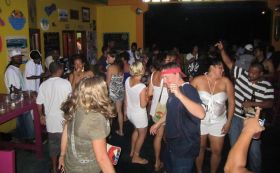 What I like most about Placencia Village, and I think this is true for the whole peninsula, too, is how the locals welcome the many cultures that have mixed here in Placencia. I did not come here to live in America; I came here to live in Belize. There are so many cultures here. There is the Creole, the Garifuna, the Mayan, etc., and it seems that they love the interaction between the Americans, Canadians or any other foreign nationalities. We have friends from all walks of life and colors and they are all living here in Placencia.
My husband runs his little horseshoe tournament every Saturday and the guests who come to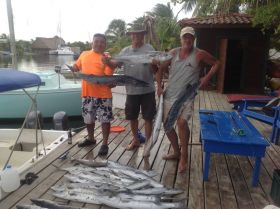 this tournament are tourists, expats who live here, and local people who have been here forever. The locals like the interaction with everybody else. I think that just makes retiring here in Placencia very nice. We have such a simple way of life.
Retirement here in Placencia is a little less busy and a little more casual compared to retirement in the US. Every day, I come to work or go out, wearing a skirt, a t-shirt, and flip flops.
Another thing that I like about retiring in Placencia is the weather. I like the warm weather here. It is warm 12 months out of the year.
Posted December 29, 2014