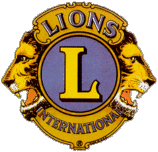 People from other countries who come to live here like it because it's pretty laid back, so it is perfect for retirement. There are a few people who complain and say that they want to go back, but most say that the American economy is now doing well and they want to get away from it.
The expats here are all friendly and open-minded. They are very outspoken and they want to be a part of the community. Many of the expats here are involved with charities like the Humane Society and the Red Cross. People from outside bring in some really interesting things to San Pedro and it really helps us. It's really something that people are united about and self organize. We have people all the time who are originally from the States and other parts of the world and they just want to help with charities. People do come here to help. They open businesses and that opens job opportunities to Belizeans. Or they start charities that help us along the way.
The Lion's Den is a club has been around for a long time and most of its members are American. They interact with locals because locals are the ones who run it. I'm a member as well. What they do is they help people who are in need. If you have a sickness and you can't afford your medicines, they do bake sales, barbecues, etc., to help out.
Most people who are expats are involved in these organizations. You would be surprised. If you ever come here and you have a charity, you're going to see a lot of Americans who will support you.
(Lions Club International symbol seen at the San Pedro Lion's Den, Belize, pictured.)
Posted May 11, 2015