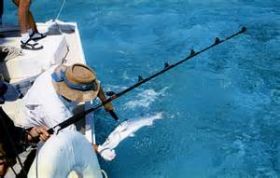 I hear a lot retirees here in Ambergris Caye say, "I am used to doing a lot of things every day and when I got to Ambergris Caye, if I can get one thing done every day, that day was a productive day."
Ambergris Caye has a much slower pace of life. The hustle and bustle issues are not the same as what we are used to in North America. Your days here in Ambergris Caye can be spent getting out on a boat, heading to the reef and spending the entire morning diving, and getting back in the afternoon, getting into another boat, and spending the rest of the afternoon fishing. You could be paddle boarding, biking, and riding around on a golf cart. You could be sitting at a bar listening to live music and just enjoying the beautiful weather that is just always consistent here on Ambergris Caye.
Most of the retirees that I see here in Ambergris Caye always have a smile on their face. You can do whatever you want to do here. You can socialize with other people. There are different tournaments that happen at different restaurants and bars such as a cribbage tournaments, trivia, horseshoes, and many other activities. All these happen all throughout the island of Ambergris Caye. There are constantly new activities and adventures that are presenting themselves.
If you are a dive fan, you can spend the rest of your retirement here. You may not even be able to find all the dive sites here in Belize. The fishing here is other worldly, ranging from fly fishing to deep-sea fishing to even just standing on the edge of your dock with a fishing pole in hand and some bait and spending an afternoon just tossing it in.
(Fishing in Ambergris Caye, Belize, pictured.)
Posted November 19, 2015