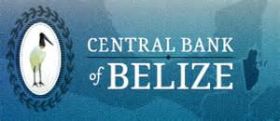 There are different types of bank accounts that you can open up here in Belize.
Belize has two separate banking regimes. There's the domestic banks, which transact in the Belizean currency, which is Belize dollars, and there are international banks. The international banks deal with foreign currencies, typically United States dollars, but some of the international banks in Belize offer accounts in Canadian dollars, pound sterling, Japanese yen, and euro.
Doing the application for either an international account or for a domestic Belize dollar account involves completion of due diligence documents by the bank. These documents typically consist of copies of identification documents (including passports), a driver's license, documents that can verify residence (which typically are utility bills, or perhaps, again, a driver's license or government ID of some sort), and also letters of reference. Different banks have different due diligence requirements. Some are more extensive than others but typically they would request some sort of personal character references from a professional such as an attorney, a doctor, perhaps an accountant, to vouch for the character of the applicant. They also request bank references. What the banks down here are looking for is a reference that tells them how long you have had a relationship with your particular current bank as well as whether your accounts are in good standing. In addition to those requirements, there are probably a few other documents that I'm missing among the significant amount of application documents that need to be completed and submitted to the bank.
Opening a bank account in Belize is quite different and a bit more involved than one may be used to in the United States or Canada. If somebody is coming in from the United States, they have to realize that this is a different country. The regulations for banking institutions in this country are different. The banks in Belize are governed by the Central Bank of Belize, which is something similar to the Federal Reserve of the United States. The reason there is more regulation here is to protect the Belizean banks, and to protect Belize as a sound jurisdiction for banking. Over the years, there has been a problem with money laundering, terrorist financing, and drug money being run through various banks globally. Therefore, the Central Bank of Belize and the banks in Belize go out of their way to try to avoid being involved in anything that would hurt their ability to have a sound banking regime with well-respected banking institutions.
My office assists our clients with bank account applications. We typically act as liaisons between the applicant and the bank and work to consolidate the documents used in due diligence, submit those documents to the bank, and push for the bank to process the applications in as efficient a manner as possible.
(Central Bank of Belize, pictured.)
Posted November 03, 2015