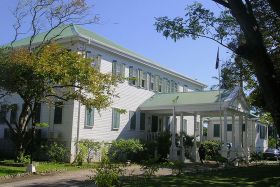 A permanent resident of Belize is one who has officially applied for residency and who has a resident card. Being a resident means that you have lived in Belize for 12 months or more.
When you come to Belize, you come here with a visa and that visa has to be renewed monthly. If you stay in Belize for 12 months, renewing your visa every month that you are here, you can then apply for a residency. For the first six months, the cost to renew your visa is US $25 per month and $50 per month for the next 6 months. Only after staying in Belize for a full year, can one apply for a permanent resident visa. During that 12-month period, you are only allowed to leave the country for 14 days. It does not have to be consecutive but a maximum of 14 days in a 12 month period.
While you are on your monthly visa, you are still considered a tourist. After a year and you get your resident card, then you are officially a resident of Belize. People look forward to get residency because there are some benefits to being one such as you can open a bank account once you are a resident of Belize. You can leave Belize and not pay departure fees at the airport or at the borders. Being a resident makes your life in Belize easier because you are considered a resident and not a foreigner or a tourist. You have your address and you can apply for utility accounts under your name. You can also get a driver's license once you are a resident.
(Belize City government building for culture, pictured.)
Posted April 06, 2015