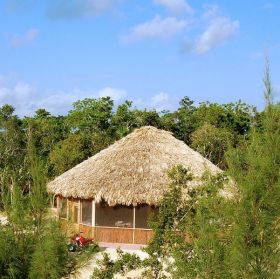 A lot of people do their homework before they even land in Belize, so they have an idea what to expect regarding how much things cost, what is available, and where is a good location. In some cases, people already have a place booked before they even come to Belize. If they have nothing booked yet, then they may stay in a hotel for a few days until they locate something that is suitable. They would go around and see what suits their budget and needs.

If you are not in the country of Belize yet and for example you call me to ask what houses or apartments are available to rent, I would give you more information since you are out of the country and you are not here physically to see the places to rent.

If it is high season, there might not be a lot of rentals available in Belize, so during high season, I recommend that you book your rental in advance once you find something suitable for you because during high season, it is difficult to find places to rent. If it is low season, there are usually several rentals available, so if I get a call inquiring about rentals here in Belize, I give the client an option of whether to book their rental beforehand or see the place physically because I'm confident there will be places available.
(Black Orchid restaurant at Orchid Bay, Corozal District, Belize, pictured.)
Posted April 08, 2015