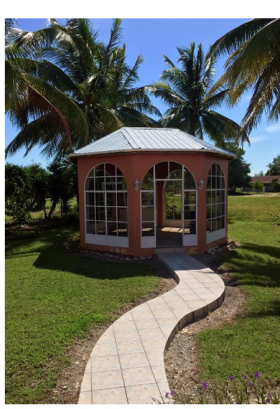 No, you don't have to hire an attorney when you buy a house in Belize. You can use paralegals or a real estate agent that you're dealing with. The real estate agent will use a paralegal or an attorney.
It's okay to use attorneys. They charge about 2.5% of whatever the property is valued at and it can take over a year for you to get your title. So if you buy a house for $200,000, you're going to have a $5,000 legal bill. As an alternative, we have a paralegal that we can get stuff done within 3 months or less.
The difference in what is done is basically nothing. The attorney gets all the paper together and they let their paralegal do all the work. In our business, we bypass the lawyers and we have our own paralegal who we've been working with for 25 years now and she looks after it. She takes care of the transferred land and everything that needs to be done in order to get the deed in your name.
Either an attorney or a paralegal will do the title search in order for you to get a clear title. It's just that attorneys tend to take a long time for anything to happen, so it may take you a lot longer to get your property title. However, we have what we call "land transfer" documents that go into the government for the title. And normally once those land transfers are all signed and the money changes hands and the application goes into the government, the real estate is considered sold. While this process is ongoing, it's not holding you back for a year to move into your house. You could still move into your house after the closing day. All this just means that you won't have your actual or physical title for maybe a year.
(Rolling lawns and a private gazebo on a property at Consejo Shores, Belize, pictured.)
Posted July 31, 2015