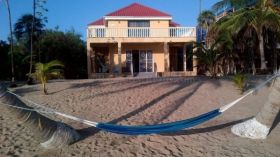 The prime factor that determines the cost to buy a home, apartment or condo in Belize is location. Where do you want to be in Belize? Do you want to be on an island or along the coast or do you want to be on the mainland?
When you're looking at a house inland, the cost of living could be more affordable there as opposed to the price of the same house on the coast or on an island. For example, a 1,500 square foot home with three bedrooms and two bathrooms with a fenced in lot of between a quarter to half an acre would cost between US $150,000 to $250,000 inland. The same house on an island or along the cost would be considerably more—from $300,000 and upwards up to $400,000.

Other considerations aside from location, include amenities and where is it located relative to town. Will you have easy access to amenities such as banks and stores? Is it on the grid or off the grid? These are the factors that will determine pricing. It could be a huge difference when you're looking inland or on the Cayes or along the coast.

Other factors that influence the price of the house include the finishings. Does it have granite countertops? What is the attention to detail, how many hours did it take to do, and how many skillful employees were used. These are the factors that could increase the price.
Whether or not the home is constructed out of concrete or wood probably wouldn't matter because concrete and wood are about the same cost to build per square foot. However, the price can still go up due to other factors, such as the quantity and placement of electrical outlets, if the house has closets, high ceilings, granite countertops, a dishwasher or a tub in the bathroom.

These are little things. Sometimes you walk into the house and you may notice that one or more of these little things are there and you think it's not a big deal. However, a few months down the road, you wish that you had the tub or more closet space. If you want these types of items, you have to pay for it.

While there are condos and apartments at the coast and on the cayes (islands), there aren't many condos or apartments inland. These are just starting to get off the ground. I've heard of a couple of places that will start building $275,000 to $300,000 condos that are 1,000 square feet and have 2-bedrooms and 2-bathrooms. These aren't huge. These condos are brand new and come with a pool, parking, a store, a pharmacy and a tennis court. They will be a high end luxury apartments or condos.

They have condos and apartments on the island (like Ambergris Caye) and along the shore. There are lots of condos, villas and apartments for sale on the island. These could be older constructions or new constructions. There's more variety on the islands and along the coast in places like Placencia. The prices would be about the same on Ambergris Caye and Placencia. For a condo of between 1,000 to 1,200 square feet, if you're looking at older construction, the price range is $275,000 to $300,000. If you're looking at new construction, the price range is $300,000 to $450,000.

But keep in mind, on the island, particularly in the town of San Pedro on Ambergris Caye, there's a wide range in size, what is standard, what's available, and the amenities. These are factors that determine pricing of the houses, condos and apartments in Belize. If you're further north from San Pedro on Ambergris Caye, you're not close to the banks, restaurants and stores, so it may be a little bit cheaper. If you're in the downtown area, it can be a bit higher.
(Oceanfront house in Hopkins, Belize, pictured.)


Posted February 22, 2015