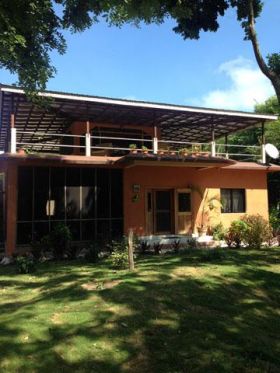 In Belize, you don't need a license to be a real estate agent. It's very difficult even though there are real estate people here and a real estate organization that we belong to. The process and people here are not something that's absolutely official; it's not really sanctioned by the government. We've been trying for years to get a licensing system, and hopefully it's coming soon, but it hasn't come yet.
Choosing the right real estate agent would take a lot of research because there are a lot of real estate people in Belize. Some locals are real estate agents and also there are a lot of foreigners, too. Because real estate representatives don't need a license, my biggest recommendation is to do research and get recommendations.
My general warning is don't listen to everybody. Research is the most important thing. Don't take whatever anybody says for granted because, especially when it comes to real estate, you need to be really careful.
(Home for sale in Consejo Shores house, Belize, pictured.)
Posted August 16, 2015