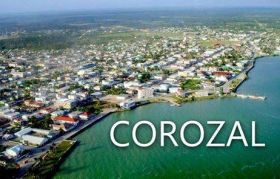 Yes, you can buy good clothes in Belize.
It's hard to find the extra large sizes, because most of the people here are petite. If you need extra large sizes, you would so what we do, which is to make a monthly trip across the border to Mexico, since we're here in Corozal, which is right on the border. My shoe size is a 10, and there's no way in Belize I could find a size 10 women shoe here. So, I either bring it from the States or bring it from Mexico or somewhere else.
Even though you can find clothes, what most of the people do in Belize is have a tailor here make your clothes specifically for you, made to your size, and it's very, very inexpensive. I actually make my own shorts and some shirts here. I could find materials very inexpensively. You can find, for example, Scotchgard material in the States for about US $20 a yard, I can buy it here for $5 a yard. It's a big difference in prices and so you tend to have that tailor made clothes here instead of actually going out and buying.
There is a lot of export/import here in Belize where they import clothes from the US and so you'll see stores here called American quality clothing. When you buy there, you would pay maybe a little bit more than in the States to find some good quality clothing, but you can find these stores in every district in Belize.
(Arial view of Corozal, Belize pictured.)
Posted October 26, 2015