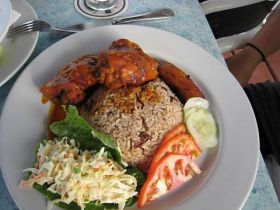 Foods of Belize such a wonderful topic for a Foodie like myself. The most popular food in all of Belize is your typical Rice and Beans with Stewed Chicken or Stewed Beef. It is served with potato salad and a plantain. Anyone who first comes to Belize has to try this dish, of course with a cold Belikin Beer or Rum and Coke. You never come to a country without trying their most famous dish. All of these meals no matter where you go are homemade, no preservatives or any surprises. You can even buy this meal on any local street stand or hole in the wall.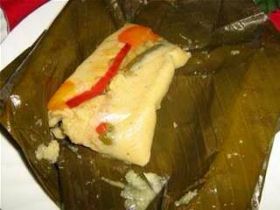 Since there are so many cultures in Belize, you are able to try almost anything from any ethnicity. Up North we are close to the Mexican border therefore you can get Mexican food with a twist. In Orange Walk town, they are famous for their tacos, and oh are they delicious. In Hopkins / Dangriga area you get Garifuna food such as Fish Sere. There is also a large population of East Indians and you can get Curry. There is a large concentration of Chinese from Taiwan, so you get authentic Taiwanese food, oh my. Due to the close proximity of El Salvador, we also find Salvadoran food and eat the Best Pupusas (stuffed corn tortilla) in all of Belize. Belize also borders Guatemala so we can find Tamales made in Banana leaves. I am drooling as I write this. We also border Honduras, so we can find pastelitos de carne or tostones. So what are you waiting for, if you are a Foodie it is time to visit Belize.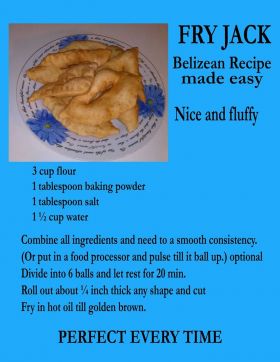 When it comes to desserts the traditional one in Belize is Cold Cake. But again you can find almost anything from Flan (baked custard) to best cakes ever. Like Tres Leches Cake from Mexico. We have discovered homemade ice cream, and homemade pop tarts made with natural fruits such as pineapple, mango and papaya. Oh my! And I must not forget the fry jacks, which you can eat them alone, with beans, honey, cinnamon and sugar, jam or homemade jellies. A must to try in Belize.
Posted December 17, 2015