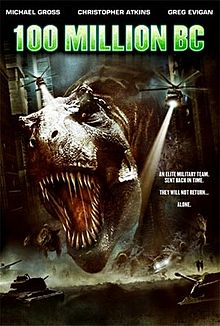 Belize television has 150 international channels through cable. Turning the television on in Belize is like turning on a television in Los Angeles, except that, in Belize, we don't have as many channels. We do, however, have USA, NBC, Encore, Starz, and HBO. We have all the main channels.
We also get a couple of Chinese and Spanish channels. The Chinese channels are for the Taiwanese here in Belize who want to watch those channels. The Spanish channels are for the Mexicans.
There are six Belizean channels, including three news channels. The Belizean channels are all in English and a typical American would not have a hard time understanding the English spoken on Belize television channels.
(Direct to video movie, 100 Million BC, shot in Belize, pictured.)
Posted April 01, 2015