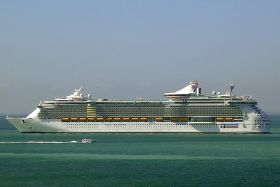 The worst place to live and retire in Belize is Belize City. It is over saturated and there are crimes resulting from gang activities. Unfortunately, some areas in Belize City are no different than what you would find in the United States, like the worst neighborhoods in Detroit or Compton (a suburb of Los Angeles). With limited educational resources and rap music, some of the individuals in Belize believe that what's being said in the music is what life is and they try to emulate that. You can imagine how that happens.
I went out for lunch with a government official and his son in Belize City. We had armed guards to go through Belize City, not necessarily armored cars, but everyone with us was carrying a gun. That was just for peace of mind.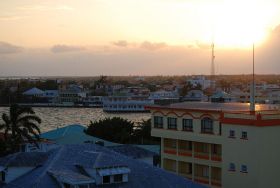 Belize City is not a very nice place to visit. When the big cruise ships come in they tell you to not go too far away from the docks. That is the worst part of Belize. It is like night and day compared to the rest of Belize.
I spent a good amount of time just traveling around the country to see everything. Placencia is really laid back and it's definitely the richer area of the mainland and it is clean. It's just like if you were driving from Beverly Hills down to Compton, you see the difference, you see the same type of difference going from Placencia and Belize City.
You hear about robberies every now and again. I was never afraid for my life or concerned about being robbed anywhere in Belize, with the exception of Belize City. That was a place I definitely needed some extra protection.
( The cruise ship Liberty of the Seas off the coast of Belize, pictured.)
Posted February 28, 2015