T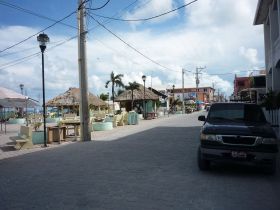 he best reason to retire in Belize is to be able to get rid of the high cost in living in North America, but without sacrificing your comforts. You know you have to get used to the eccentricity, but that comes with every relocation.
Another good reason to retire to Belize is Belize's proximity to North America. You are far from home, but it is easy access back. You are on the same time zone. It is an English-speaking country with British parliamentary laws and a government in place that you are familiar with. You know what to expect because it is very predictable based on your own experience.
As a Canadian, I really love the climate in Belize. I am really not sure why. When my grandparents came across from Europe, they settled in Canada. They were looking at all kinds of options and they were fleeing from World War II. I know my grandmother told me that they looked into Australia, but it was just too long a boat ride. During those really harsh winters in North America, it had got to be tough for them. But it isn't nearly as tough down here in Belize because the climate is fine.
Posted December 02, 2014