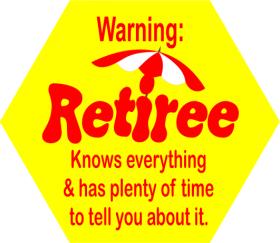 Belize has a special retirement program, which is called the Qualified Retirement Program (QRP). The QRP affords great benefits for those persons who would like to retire to Belize and import household goods, motor vehicles, planes, and boats.
The best benefit of the program is being able to bring in your household goods—and when I say household goods what I mean is the contents of your house. Belize is trying to attract persons to retire here, so they would expect you to bring the contents of you household—furniture, appliances, television, clothes, your personal assets—tax-free. Not only can you bring in these items import duty-free, but also free of all of the additional sales taxes and environmental taxes would be applied to these standard goods. This can be an enormous financial benefit in addition to the household good exemption from taxes
If you didn't have the Qualified Retirement Program, some of the import duties of motor vehicles are quite high-- from 50% to 100% of the value of the vehicle.
My office has helped out quite a few retirees under the QRP. I haven't heard any complaints. It's a great program. There are some requirements and some prerequisites under the program. The applicant would need to 45 years older, a citizen of Canada, US, or UK, and you must be able to show proof of a pension or some type of income stream of US $2,000 per month. So that's US $24,000 per year. These funds need to flow into a Belizean bank account. Beyond that it's relatively straightforward to comply with those prerequisites. There are some medical checkups that need to be done. You have to get a doctor to submit a medical report. You also have to submit some police reports in your own jurisdiction.
The QRP is not a visa. If you come into the country under the QRP program, you're effectively treated as a permanent tourist. You just show the QRP card at immigration when you enter the country. They don't grant you a tourist visa. The QRP is kind of a different immigration track than what would be the standard immigration track, which is entering with a tourist visa, after one year if you still desire applying for permanent residency, and then if you still desire after 5 years of being a permanent resident, applying for nationality. Under the QRP immigration track, you're treated as a permanent tourist. You need not update or apply to renew your tourist visa. Once a year you renew your QRP status and you get a fresh QRP card. Under the QRP program you cannot work so you're supposed to be retired. You can be an employer but you cannot be an employee, and you're prohibited from working.
A qualified retired person under the QRP would not be taxed here in Belize on any revenue, any earnings that may be derived from other jurisdictions. So, if you're earning interest on a bank account, or there's an appreciation with perhaps some of your investment holdings, stocks, and bonds, or you sold a property outside of Belize and saw some appreciation in income, all this would not be taxed in Belize. However, in contrast, if you're living here in Belize and working here in Belize, your income is subject to taxation here in Belize.
(Retiree warning sign, pictured.)
Posted December 14, 2015