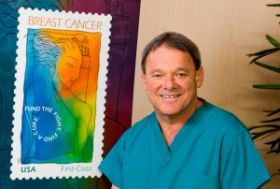 There is no wait for a doctor's appointment in Belize. You just walk right in.
However, if you make an appointment at the public clinic, they will tell you to be at the clinic at 8AM. When this happens, it is a good to get there at 7AM. The reason is that they tell everybody that their appointment is at 8 AM. So they generally have something like 10 people who show up for their 8 AM appointment, and it's first come first serve. So, if you get there at 7 AM, you'll be the first one in at 8 AM, rather than waiting along with everyone else who showed up at 8 AM. If you're the 10th person to show up with everyone else at 8 AM, you're probably looking at the afternoon as your appointment time so then you are there all the day long.
If you go to private hospitals, like the very good one in Belize City, then they are right on time. So if your appointment's at 8 AM, then you will be seen at 8 AM. If your appointment's at 10 AM, you're seen at 10 AM.
The other thing that I like here in Belize comparing it with the States is that, in the States, I belonged to Kaiser health insurance. At Kaiser when you have your appointment, you had to wait sometimes; they weren't always on time. And when you see the doctor at Kaiser, maybe you will have like a maximum of 5 minutes with the doctor. Here, the doctor will take his time, and explain things to you. If your treatment is needed right away, he can spend a half hour with you, 1 hour with you, whatever it takes. They take their time to deal with you and then move on to the next patient.
(Dr. Ernie Bodai of the Breast Health Center at Kaiser Permanente Sacramento raises money for breast cancer through the Breast Cancer Research Stamp, in which Belize is also participates, pictured.)
Posted October 20, 2015