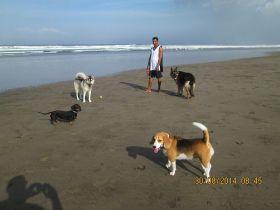 There are veterinarians in Corozal and other areas in Belize.
You can buy general items that you need for your pet like flea and tick medicines at the markets and just give it to your dog yourself. Obviously being down there in Belize and being in a Third World country, these types of things are really important. You want to make sure that your dog is getting its shots and keeping up with heartworm vaccinations.
I haven't personally dealt with a veterinarian, but I do know that there are vets in Belize.
Posted February 27, 2015