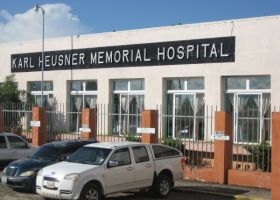 The doctors in Belize are all put through a certification process by the Ministry of Health before they are given a license to practice. Most of them are trained in places like Mexico, Guatemala, Jamaica, and a couple in the US and UK.
All of the doctors are qualified for primary care and some for secondary care in various specialties and they are fairly very good. They can perform a wide variety of surgeries, for example, appendectomy, gall bladder, C Section, etc.
It is not recommended to receive tertiary care here. If you have a highly specialized need, then you will need to go outside Belize. The healthcare system in Belize is good at giving medical care after a traumatic injury until you can be air lifted out of the country.
Belize has very good facilities and the hospitals have modern equipment. We have quite a number of doctors who utilize this equipment and are starting to do more in the tertiary care area. Work is being done to deal with major trauma so as to cut back on the cost of going abroad.
We recommend that retirees have insurance coverage that includes air ambulance out to Miami or Houston. A major concern that a retiree has is that they believe that the doctors in Belize wouldn't work for them, but once they are informed, then they can plan accordingly.
(Karl Heusner Memorial Hospital, Belize, pictured.)
Posted August 08, 2015