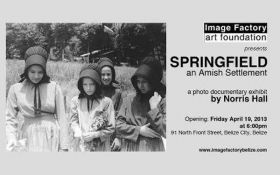 Belize is probably a good place for preppers or survivalists. There are a number of very rural areas where you can certainly go and get lost. However, if you're looking for anonymity you won't find that in the villages in the communities because pretty soon everybody's going to know you're there. That said, there is a lot of undeveloped countryside out in Belize and you can still buy large tracks of land at very reasonable prices.
In my situation, we've got a solar system that is purchased in Belize. There are a number of solar companies; more every time I turn around because buying electricity from the municipal power system is relatively expensive. The municipal power is kind of expensive, so people opt for solar even if they don't have to have it, even if they have access to municipal power.
So as far as water goes, there's a lot of water is potable but throughout the country it is very loaded with total dissolved solids, so you're going to need some kind of filtration if you're going to use a well. Rainwater catchment is your other option and usually there's plenty of rain.
Regarding food, you can absolutely survive on what you could pick. There are coconuts everywhere. There's papaya, mango, bananas; any kind of fruit you can think of and there's a pretty good locally grown produce. There's a large community of Mennonites in the country that the British brought initially to help establish more of a commercial and agricultural system and they produced chickens for eggs. There's plenty of food and a lot of Belizeans are basically subsistence farmers here. That's how they survive.
(Gallary showing of the Amish, Belize City, Belize, pictured.)
Posted September 28, 2016