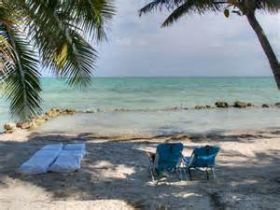 No, there are not dangerous animals in the waters of Belize. We feel very safe going into the water and having fun. We have a very nice sea and there are different areas where you could go to have an adventure such as the Blue Hole, which is one of the biggest sea holes in the world. You could go scuba diving in the Blue Hole and it's a very nice adventure.
There are no sharks or eels that will harm you in the oceans around Belize. I have been here my whole life and I have not heard of anybody getting hurt by a sea animal here in Belize.
Another factor why the ocean of Belize is safe is because we do not get big waves here. We have the second largest barrier reef in the world, so the sea here in Belize is very flat. We never had to worry about being carried out to sea by big waves or rip tides.
(Water's edge Corozal, Belize, pictured.)
Posted December 08, 2015