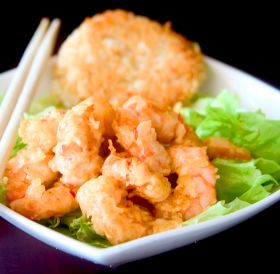 If you are going to eat local food in a restaurant in Belize and you do not want a view of the ocean, you are going to pay US $5 to $10 for a very hearty lunch. For dinner, it will cost you anywhere from $10 to perhaps $20. This is for a local restaurant that is not on the water with a view, but still with delicious food in a clean, licensed restaurant.

If you want to eat at a restaurant on the beach where I live, in Ambergris Caye, in a restaurant that has the ocean and reef view and eat hamburger, a steak dinner or a lobster, the cost would be anywhere from $35 to $45 per plate. This is on Ambergris Caye, which has the most concentration of restaurants, bars, and activities in Belize by far.

On the mainland, Chinese food is the most popular so you will find a majority of Chinese restaurants there. I think Chinese food is probably the most popular food in Belize City. Throughout Belize, you can eat at various restaurants and hotels in which you will be paying hotel prices. This is unless you want local food, no ocean view in local establishments with plastic chairs and tables, etc. Even the local restaurants serve very good food and in them you are going to pay only $5 to $10 for lunch and $10 to $20 for dinner.
Posted December 02, 2014