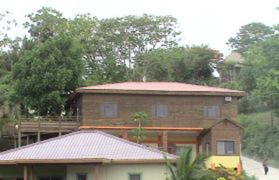 I wouldn't say "Belize is cheap." I would say "Belize is affordable." Comparing the United States to Belize, the cost of living in Belize is more affordable. Property taxes are cheap in Belize and the cost of living is more affordable.
If you are looking at it from an entire perspective, it depends on your lifestyle and whether you have kids and pets. Some people find Belize affordable and others don't. Some people can live on a US $1,000 check per month in Belize but they might not have a car and insurance. If they want to have a car and insurance, or maybe dine out at the restaurants at night, they need more than $1,000.
For example, a retired couple in their early 60s who live inland, have one car, rent a 1,500 square foot, 3-bedroom, 2-bathroom home and have health insurance would spend close to US $1,800 to $2,000 every month. This includes their car insurance, fuel cost and utilities. With this budget, they can also dine out, have fun on the weekends, and maybe do a bit of traveling.
The same couple living on an island or on the shore would spend about $2,500 to $3,000 a month because the cost of living is higher in these places. The reason for this is because everything has to be brought on a barge or on a boat, so there's fuel surcharges. Therefore, groceries, food utilities and fuel cost more on the island compared to inland.
Posted February 22, 2015