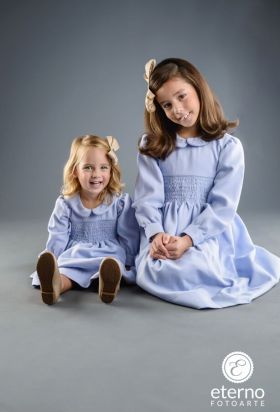 There are different kinds of schools in Nicaragua. There are public schools, which I do not recommend because public schools here are very poor structurally. They are not well-kept. However, the education at the public schools is actually not quite bad. They are just not structurally sound and there are not many places to sit. You would see kids taking their classes on a bench, which is sad.
Then there are private schools, which have a wide range. There are Nicaraguan private schools that are only Spanish-speaking. There are also bilingual private schools, where you will find the middle class and the upper class. There are really many good private schools.
I would have to say that my kids' school is probably the best but that is because I am biased. I really like my school but a lot of people believe that because there are almost two thousand kids in our school. My kids' school is called American-Nicaraguan School, so it is fully like being in a school in the States. The curriculum is the same and they are English-speaking all the time but you can take a Spanish course. There is also a Chinese course and you can also do sports. It really gives you that sense of being a little bit at home.
If your case is like mine where you came to Nicaragua and had kids that have to go to school but you have plans on going back to the US, or if you want to send your kids to college back home in the US, then they would have to go to a school like the American – Nicaraguan School because their school curriculum is similar to what we have back home. It makes it easier for your kids unless you are an expat and your kids are a little bit older and you don't care if they would attend college, then you could put them into a different school, but then they would have to learn fluent Spanish. They have to learn to reading, writing; the whole nine yards, which could be a little bit tricky. Most expats that I know, patients of mine who have kids here, send their kids to English-speaking schools because they want to give their kids the option of going back home to the US for college.
All the schools here in Nicaragua charge an entrance fee, which means you have to a pay a one-time amount in order to be able to get into the school. Then you must pay a monthly tuition fee. The entrance fee for the American – Nicaraguan school is US $5,000 per student. They do waiver something if you have multiple children enrolled in the school but it is at their discretion and the amount depends on what level the child is enrolled in.
The American – Nicaraguan school is a very expensive school. The other private schools charge between $4,000 and $5,000 for the entrance fee. The Nicaraguan schools that are bilingual but do not have the American curriculum have substantially lower tuition fees. The schools here in Nicaragua do offer a payment plan so that you can pay it along with the monthly tuition as well. If you are alumni, or if you marry someone who is graduated from the school, I believe the entrance fee is waived or some of it is waived as a thank you for being alumni.
The American – Nicaraguan school is very old. It was here even before the civil war and presidents of Nicaragua have studied there. So it is a very old school but it is a nice school, though it is a little pricey. The monthly tuition fee of preschool is about $235 a month. Primary school is around $370 per month. Middle school is around $400 to $500 per month and high school costs around $700 per month.
(Marissa Lolk's beautiful, school-age children, Nicaragua, pictured.)
Posted October 12, 2016