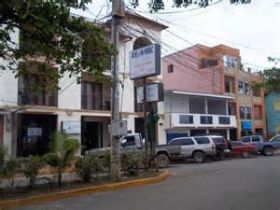 The economy in San Juan del Sur is growing rapidly. It's encouraging to see the new stores we have. Everywhere you see tin shacks being converted to concrete homes and stores. Beautification is happening everywhere on sidewalks.
San Juan del Sur is growing and changing steadily. It's not happening at an insane pace; it's happening steadily, which is nice to see.
We've just had a $4.5 million investment into a new marina and port for where the cruise ships dock. They just finished it. It's a park, there's going to be new restaurants, etc. It's very, very nicely designed and we can't wait to go check that out. The economy continues to improve nicely.
The economy in San Juan del Sur based on or mostly on tourism and people in construction as the result of people moving in, and commercial fishing. The ocean is right here and so all the restaurants serve fresh fish every single day and there's got to be a fishing industry to provide all the restaurants in San Juan del Sur. We have fresh fish every day and the fish market is a great place to go to every morning if you're up early. You can get the catch as the fishermen bring them in.
(San Juan del Sur business district, San Juan del Sur, Nicaragua, pictured.)
Posted September 15, 2016