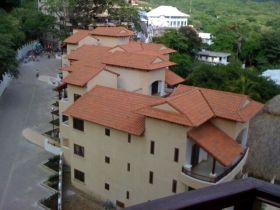 The construction standards in San Juan del Sur are set by the diligence you take to understand the builder you choose. There are very many good quality builders who will build to California earthquake standards, which is important here because we are in an earthquake zone. There are plenty of ways to build properly that way and there are builders who do that, so their standards there are excellent.
But you can also build in a ramshackle way without any standards and nobody is here to double check or verify. There's no approvals process and no inspections process, either. So you build whatever you want to build and it would behoove you to investigate the builder you're choosing to work with. Make sure he's qualified and has built to the standard that you expect.
Relative to already built homes, there's a building inspector who I know who we would get to check the building. Very often homes that we have to sell have all the engineering and architectural drawings to show how they were built from the original owners. We do the due diligence first before we list any house to make sure it's strong and safe.
(Condos San Juan del Sur, Nicaragua, pictured.)
Posted September 12, 2016