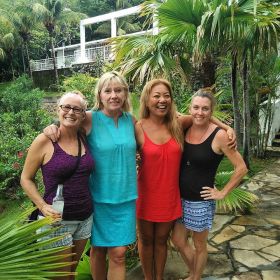 The minimum wage for a full-time gardener in Nicaragua starts at about US $260 a month including all benefits such as healthcare, an extra month payment in December, four weeks holidays, and a retirement fund.
You can hire a gardener for about $10 -$15 a day depending on how long the day is going to be and how specialized the work is. On average gardeners work for 6-8 hours a day.
I've seen gardeners in Nicaragua who just sat there browsing the Internet all day. On the other hand, I've also seen gardeners who do an incredible job; more than I could even believe they would do in a day.
Getting good service in Nicaragua takes finding a good person, and usually finding the right people to work with starts with knowing the other expats around you.
My family and I live in a small complex with three homes. We have monthly fees included in our rent that pay for the caretaker who watches your property for security and does other things like cleaning the pool, gardening, etc. and stays in your home day and night.
(House and garden on Laguna de Apoyo, Nicaragua,pictured.)
Posted May 16, 2017