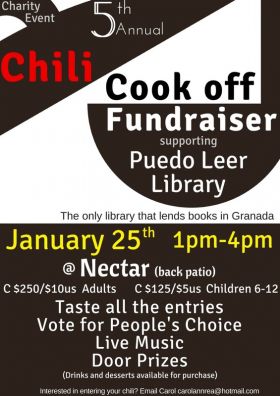 Given for the same income and if you're living off social security or something similar your country of origin offered, you would live much, much better in Granada. We're certainly living much, much better than we would in the US.
But how do you quantify that? The only way I know how to quantify that is your happiness quotient. My wife and I are very, very happy to be living here. We appreciate Nicaragua allowing us to invest here. We try not to be critical, although sometimes you want to be. We always look back and say we're guests in this country, which we have to always remember. You can live very well here.
Having said that, for people trying to decide between Southern France or some other high price place and here, you'll find that we're not as fancy. I haven't worn socks in 6 months. It's very informal. In an embassy event where you would probably wear long sleeves, I would probably not go. I really enjoy it here.
You can live so much better here in Granada than in North America. We live on less than $2,000 a month and we could live on much less than that. It goes back to the topic of reinvention. What would reinvention be in US when all of the sudden your salary drops to a fifth of what it used to be? Reinvention would mean probably being a greeter in Wal-Mart, while here in Nicaragua, you can start a business or better yet a charitable foundation. For example, you may say, "Wow, there's a nice little community and I really like the people there, so I think I'll start a library." Well, for a few thousand dollars here in Nicaragua, you would do it. You couldn't do any of those things back in the States like that, because the permits would cost you more than that, not to mention the people fighting you.
Combining the opportunity for reinvention and the amplification of your spending power, you can live very well here. But, people who expect the same service as in the US are not going to make it here. We do have people who come down here and a lot of people don't make it. They come down here and ask things such as, "Where do I call to get the ambulance to the hospital?" My response is, "You're kidding. You're not going to call any ambulances here. You got to jump at a taxi cab or call a friend who has vehicle." While the healthcare is excellent, those extras don't make it.
Or somebody may say, "I called up the police and it took them 30 minutes to arrive." My response would be, "Wow, congratulations. It took me 3 days to get them here." That's just the way it is here. It's a very poor country and those kind services we take for granted with our higher taxes don't exist here. The reason is that our taxes hardly exist here.
As an example, my property tax on this new house I built -- 3,400 square feet -- is US $115 a year. For water, we have a well. My electricity bill is $70 to $80 a month and that's mostly the pool pump and refrigerator. We don't pay for garbage pickup, because we really don't have it where I live now. Every two weeks I just throw a bag in the back of the pickup and drive out of town and have a friend let me leave it in front of his house when his is picked up.
(Poster for a fundraiser organized by expats for a lending library they founded in Granada, Nicaragua, pictured.)
Posted September 02, 2015