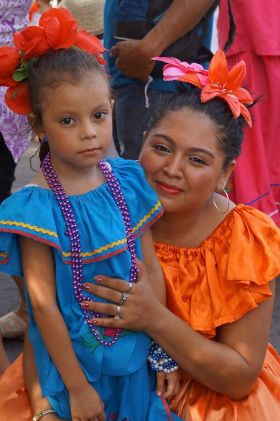 The dress code in most areas of Nicaragua is to wear cool clothing because it is warm here. However, if you go to the northern areas of Nicaragua like in Estelí, which is in the mountains, where the coffee grows, there are times when you have to wear gloves because it gets chilly up there.
In most parts of the country of Nicaragua, we get "Bahamas Beach weather"; hot and humid. You can wear whatever you feel comfortable with, such as slacks, t-shirts, or whatever you would wear if you were on the streets of Miami or in Los Angeles.
Leon is one of the hotter departments in the country of Nicaragua. The humidity here is also very high so it is probably best to wear more cotton clothes.
If it is very festive here in Nicaragua. There are parties everywhere you go so there is always an opportunity to dress up.
(Celebrating in Leon, Nicaragua, pictured.)
Posted January 22, 2016