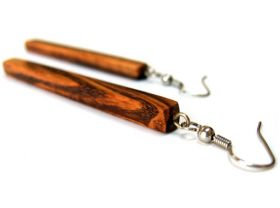 I do not see Granada, Nicaragua as a shopping destination. There are small boutiques or stalls in the park where some people from the market sell things. The things they sell in the park are typical locally produced items. If you need to shop for something specific or if you need a specific brand, you will not see any shop that offers that in Granada.
If you want to go to a mall, you would go to Managua, which is about 45 minutes away by car. The malls in Managua are very similar to the ones you will find in Florida. If I want to go shopping for clothes, you could find some local stuff in Granada. There are some boutiques. But if you want to go to a mall type of shop you have to go to Managua.
In Granada, there are supermarkets that have everything. You have two brands of supermarkets and if you need a Home Depot, there is one here, too, where you will find anything you need for the house. Basic things are available in Granada, so you don't really have to go to Managua if you only need some basics. But if you are looking for brands or if you are looking for something that you will find in the US or some jewelry, you have to go to Managua.
(Wooden earrings made in Nicaragua, pictured.)
Posted June 30, 2015