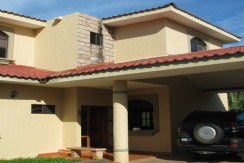 When everything stopped in 2008, the economy was no good. We had a lack of inventory to support the demands of a specific kind of price. One of the reasons why we love the idea of doing what we do with the new projects is because we can offer a property located next to the city, but it is only five minutes away. However, even at this close proximity to the city, it is away from the noise. One other thing that we are looking to offer is the price of under US $100,000 for a brand new home. We are projecting houses at $85,000 for a three-bedroom house. A house like that will be about 1,300 square feet.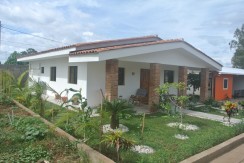 Right now the prices are changing for the better, so they are becoming lower. A brand new, finished condominium could be around $160,000. That would be fully furnished and with two bedrooms and two and a half bathrooms. You can also buy a house, which is about three or four blocks away from the plaza for $175,000 that has two bedrooms and a pool. You can also find a decent brand new studio type apartment with 1 bedroom for $65,000 that would be in a condo with access to a pool and security. You can also buy a fixer upper, big colonial home for $190,000 to $250,000, which would be a big house and about 5,000 square feet.
If you continue going farther away from the center – about eight to ten blocks away, there are not a lot of offers, but there are some fixer uppers for $40,000 to $80,000, depending on the size of the lot. Then there is another group of homes that are of better quality. Their sizes range from 3,000 to 4,000 square feet and have three to four bedrooms, located about five blocks away from the city center. Prices in that area range from $275,000 to $320,000.
Taking the plaza as your landmark, you can go in both directions and depending on how far away from the plaza you go, will see the noise level change. You will live in a more decent neighborhood with less noise and be more private, if you go east and south of the plaza. If you go to the north and west of the plaza, you will find that the neighborhoods there are noisier and the houses are not that big.
It is important how you buy. The elevation of your house is very important because the way the breeze is coming in from the lake makes your house cooler or not. There is more ventilation and it is much cooler depending on how your house faces the lake. It is very important that your house faces the lake or the volcano because your house will catch the breeze if your house has a nice garden or outdoor space, so you can catch that airflow and keep your house cooler during the dry season.
We have a project that is going to build houses about 1.5 miles southwest of the center of Granada. The elevation of the land is pretty good in terms of how much air you can get from the lake. When you live in the center of Granada, it is 46 to 50 feet above sea level. When you go to my project, 1.5 miles southwest of the center, you'll find yourself at 93 to 96 feet above sea level. The houses that we are going to build there are a mix of styles. We will have colonial style houses with modern, contemporary interior design. So in these you will live in it comfortably and it will be something that you are used to, but at the same time the exterior of the house will be in harmony with the styles in the rest of the town. The main idea is to have three bedrooms and 2.5 bathrooms.
When we put them back in the market, we are expecting three prices: $65,000, $75,000, and $85,000. That is our target. People will be able to have a pool, a garage, and if you want to build a 2-story home, you can do so since the land is not affected by the zoning regulations set by the city because of its location outside of the city. Right now we are still in the design process so we are with the architects and the engineers to estimate all the numbers and to come up with the exact selling price so that we don't have to go higher than the target. The $85,000 house is expected to be around 130 meters, which is 1,400 square feet, and the lot will be about 300 meters or 3,120 square feet.
Posted December 18, 2014