The standard of living in Managua, Nicaragua for an expat is very good. That said, adjusting to the extreme poverty, the heat, and some of the customs here can be a challenge. But on a purely cost of living basis, Managua is one of the best options for someone looking to live well on a limited budget. According to the cost of living comparison website, numbeo.com, Managua has an average monthly cost of living of $2,246.97 in Managua to maintain the same standard of life that you can have with $3,200.00 in Panama City.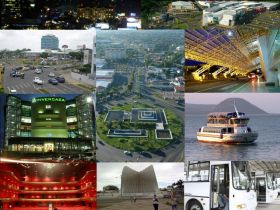 But cost alone does not include everything to consider in a discussion of standard of living. Managua offers a unique situation where, as the capital city, the biggest in Nicaragua, it has the most opportunities for diversion, entertainment, arts, sports, culture, dining, and shopping then anywhere else in Nicaragua. If you want to enjoy a lifestyle where almost everything is easily available at a good price, where a wide variety of activities can be enjoyed, and be able to afford to do it, Managua is a good option.
For example, on Tuesdays movie tickets are half-price at the upscale shopping mall close to my Farmstay. Galerias de Santo Domingo also has a great sushi restaurant where during the weekdays, sushi rolls are 2 for 1. A wonderful daytime date with your sweetheart can be had for under $20! That is a great bargain, right?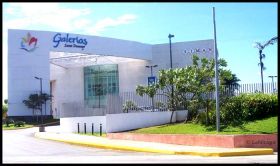 Of course, if you are looking to lighten the housekeeping load, domestic employees are available for about $200 per month.
A driver can be hired for approximately $10 per hour if you do not want to drive or take local transportation.
The amount and variety of fresh fruit and vegetables is amazing in Managua. Going to the wholesale fruit and vegetable market on an early morning sojourn can be an exhilarating experience, not to mention tasty!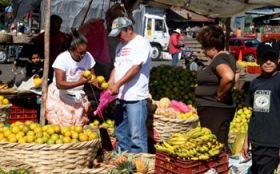 Another example of a great deal that shows what a nice lifestyle can be had in Managua is when I had guests who wanted to go to a baseball game to see the Managua Boers professional team at the national baseball stadium. When we arrived, the game had already started, but no worries, we got a great parking spot, and found out they had a great promotion that night. VIP seating, promotional dancing girls, and three Flor de Caña rum cocktails for 100 cordobas, or approximately $4 USD!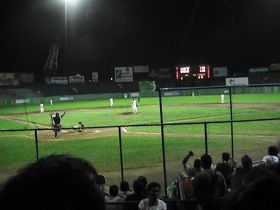 Thanks for reading and I hope this helped answer your questions about the standard of living in Managua, Nicaragua.
Posted April 28, 2014