Construction standards in Nicaragua may be a bit dicey for a couple of reasons. First and most importantly, there is no "standard"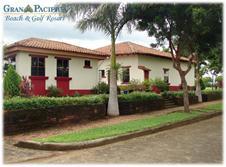 as such. Every type of construction imaginable can be found in Nicaragua, from tin buildings with metal roofs to huge condominium projects of 6 to 8 stories selling currently for up to $1,600 / square meter (about $150 / square foot.
When looking for someone to build, be sure to do a few simple things. Check out what they've built before and speak to previous clients. But a builder is going to give only great referrals, so you need to do a little investigation on your own. Look at the fit and finishes on one of the homes, especially under the cabinets in the kitchen and bathrooms. It is not unusual to find a builder that has a hot and cold faucet in a kitchen, but the feed line under the cabinet has only cold water in and a 'T" that carries water from the same line to both hot and cold.
Some larger developments may insist on the same builder, so I'd check his building methodology with a third party. There are US trained home inspection services appearing all over Nicaragua, and they'll assist in double checking for the correct size steel in construction (if rebar steel is required), correct concrete density (psi), and other necessary inspections.
In the States and Canada, the municipal government is paid by the builder to come out and inspect: foundation, steel/reinforcement, framing, pluming rough in, electrical rough in, plumbing final, and electrical final just to mention the basics. In Nicaragua NONE, and I repeat NONE of these are mandated. Yes, there is a permit paid to the local municipality which alerts them to put the home onto the tax records for later (when finished and assessed). So you absolutely must have a builder who is willing to give you inspection by third party, absolute pricing (so you don't get started and then the meter starts running amuck), and specific performance (finish on or before when, or builder pays a penalty). If you neglect any of these, you stand a chance of having a home incomplete after a long period of time, or one that is substandard to what you might expect.
Remember, especially close to the beach areas, that many of the workers have never seen some of the home styles they are constructing, much less lived in one. So the experience and quality of the builder's direction is paramount for you receiving all that you'll be paying for.
Posted February 01, 2014