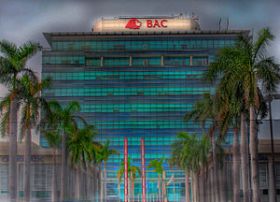 Whether or not you should keep your financial accounts when you move to Nicaragua depends on what you want to do.
There are people who come here for lots of different reasons. Some people come here to reinvent themselves. Some people come here to get away. Some people come here to do business. Some people come here to make Nicaragua their home and they have no plan, no need, or desire to go anywhere else. So if you come here under that last pretense, your best thing to do would be to cut your ties. Come down here and "take the dive."
But if you want to keep ties back to the US, well then there's no problem at all keeping your US financial accounts. On the Nicaraguan side there's no financial obligation that moving here will create for you; there's no tax that you'll be charged. Your responsibility with the US will be the same but there's no other reason to move your accounts other than unless you want to cut ties, you want to come down here, you want to take the big fall and just leave everything behind and start anew. If this is the case, then go ahead and move your accounts. That would probably be the only reason why I'll say go ahead and do it. Here in Nicaragua there's no obligation for you to do anything other than to enjoy your time while you're spending it here.
(Bank of Central America [BAC] in Managua, Nicaragua, pictured.)
Posted March 10, 2016