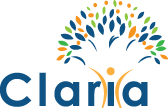 I used to have a health insurance program out of London called IMG, but I have since moved to an insurance program out of Florida called Claria that has a very high deductible. For my entire family, our premiums are about $3,000 a year.
Even though my insurance company is in Florida, for any healthcare claims here in Nicaragua, I just have to submit any bills you I have. Our insurance company covers full blood work and full checkups every year. They cover $700 each for my wife and I, and $200 each for the kids. We pay for the exams in the hospital, send the receipts in, and we get a check back within 30 days.
Normal doctor visits in Nicaragua are just so inexpensive at $10 - $30, so it really doesn't make any sense to have insurance that will cover them. It makes a lot more sense just to have insurance if there's some type of drastic thing that happens, in which case you'll be covered. That's our strategy for health insurance here in Nicaragua, which seems to work well for us. Claria, the insurance that I have, covers us outside of Nicaragua, too.
I spoke to a good insurance guy before I switched to Claria. He looked over the insurance plan that I used to have and told me, "Do you know that if you get in a surfing accident or a mountain biking accident, your policy does not cover anything?" I surf and mountain bike a lot. I told him, "No, I didn't know that. That's good to know." That's when I switched to Claria.
Now that I'm with Claria, I'm happy because it covers anything anywhere, and it has worked out great thus far. As I wrote above, they also cover the exams every year for a total premium payments of a little over $3,000 a year, sot that's good, too. We spend over $1,500 a year in exams that Claria takes care of. That means a little over $100 a month for these exams for me and my wife. I'm in my mid 40's, and my wife's in her late 20's. Her plan is actually a little more expensive than mine because she's still in the age group that's more expensive when you're having kids.
(Claria Life and Health Insurance logo, pictured.)
Posted April 04, 2017