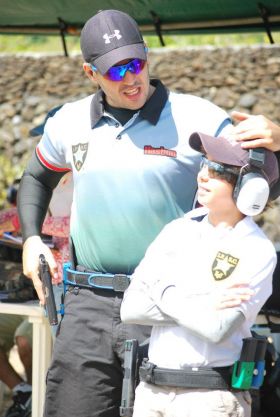 Nicaragua has gun ownership regulations like in any other country.
Nicaraguans and expats who are Nicaragua residents can buy pistols and rifles from gun stores as long as they have complete requirements. You would need to get your records from the police, pay some fees, and pass a psychological test specific for gun ownership. Expats need to be residents and not just hold temporary visas.
You would also need to apply for a license with a specific ID for each gun that you own. There are no restrictions on the number of guns that one person can own.
However, there are restrictions depending on age and people with police records. The government would not issue permits to people who have had previous issues with the law. In Nicaragua, a person is considered an adult when they reach 21 years of age. A person below 21 years of age will not be issued gun permits.
If you don't have a gun but want to practice shooting, there are some private shooting ranges where people can rent guns and even receive instruction on how to use a gun.
I've been to some shooting ranges and I like it. Personally, I don't have a gun because I don't want to have a gun at home. However, if I want to release some stress, I go to a shooting range for practice shooting.
Anyone can go to a shooting range and rent a gun to practice shooting within the premises. However, you cannot bring out the gun from the property, especially if you don't have a license to carry a gun.
Nicaragua also has a national shooting team that competes.
There is a different process for bringing guns into Nicaragua. An American who wants to bring in a gun from the United States would need to know that the process takes a long time, costs money, and a lawyer is needed, but it is possible to bring in their guns into the country.
(IPSC Nicaragua shooting competition, pictured.)
Posted July 17, 2017