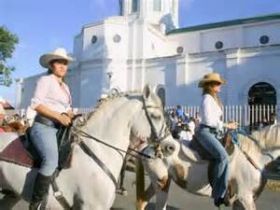 There are lots of nice places in Nicaragua to live or retire.
Personally, I wouldn't recommend places that are hot, such as in Managua. The best places would be in the northern part of the country, like in Estelí, where they have a nice weather. I would also recommend the little towns around Managua like Carazo, Jinotepe, and Diriamba, which are places that are closer to the capital but at the same time they have better weather. These places are about an hour an 45 minutes away from Managua. It is also cheaper to live in these places. A lot of expats like Granada, even if it is a little bit hot there.
Another popular place for expats is San Juan Del Sur, which is a beach area in the southern part of Nicaragua. There are a lot of things you can do in San Juan Del Sur if you are an expat. You can put up a business. You can buy land and put up your own hotel. A lot of expats come to San Juan Del Sur to retire. If you want to be at the beach, you can go to San Juan Del Sur. If you want good weather and to be close to the capital, you can go to Jinotepe or Diriamba. And if you want to live in the mountains, you could go to the north part of Nicaragua, like Esteli.
(Diriamba, Nicaragua, pictured.)
Posted October 02, 2016