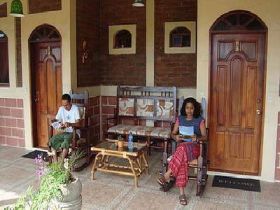 One of the worst reasons to retire in Nicaragua is if you cannot handle the weather, because foreigners may not be happy when it gets too hot.
Another reason is that services in Nicaragua are still very basic. Things go slowly in Nicaragua and processes don't work the same way as you may be used to in the United States. People need to be patient and wait until the next day or "mañana" (tomorrow or thereafter).
Americans may not find in Nicaragua everything that they have in the United States, such as American brands and other commercial items. If you need to have with you things that you are used to, these must be sent to you from the United States.
Companies are now trying to bring in American brands and stores like the Home Depot, Walmart, Costco, and PriceSmart, but these stores won't have the same variety of items as they do in the US.
Electricity is not cheap in Nicaragua. Expats need to be careful with their electrical consumption, especially when they have air conditioning in the house because they would be paying more than what they are used to paying for electricity in the United States. If you use air conditioning for three to six hours a day, seven days a week, your electricity bill may reach US $300 a month. The smart usage of air conditioning in Nicaragua is to turn it on before you go to sleep and leave it on for two to three hours.
Lastly, if a foreigner doesn't speak Spanish, he might not be able to understand what's going on, especially when he figures in some accident and the language barrier makes him feel uncomfortable, which may make him want to go back to his own country.
It is better to first come to a city in Nicaragua and rent a house for three to five months. This gives a foreigner enough time to figure out if Nicaragua is a place where they can stay.
(Eco lodge, Rivas, Nicaragua, pictured. )
Posted July 22, 2017