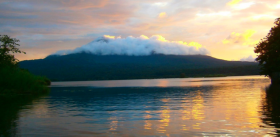 Besides the obvious advantage of a tropical climate, especially if you are from somewhere colder, Nicaragua is both affordable and safe. And contrary to myths, rumors and outright misinformation, Nicaragua is safer than the USA as far as per capital violent crime is concerned.
The Nicaragua government is stable and the economy improving at a reasonable rate. Tourism is the county's vehicle for economic improvement although agriculture is still the number one employer and exporter. The government is also foreign investment friendly. Be the investment in a retirement home, vacation home or business, there are government agencies tasked with assisting investors. Incentives to attract retirees and investors are the best in all of the Americas
The people of Nicaragua are friendly, for the most part. Jerks exist everywhere and Nicaragua is no exception. But the vast majority of people are friendly, hardworking and devotedly religious. 90% of the country is Roman Catholic.
Posted August 21, 2017