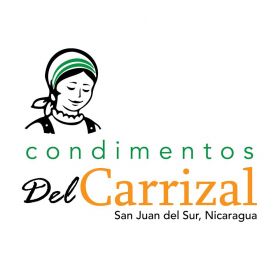 Nicaragua is still a very poor country and there are numerous opportunities to contribute—medically, sponsoring, education, veterinary, animals, schooling, English teaching or helping with English; so many opportunities to help and contribute. Nobody would have a problem leveraging their own skills.
I was involved in helping get started a women's cooperative for making jams, jellies, and preserves called Condimentos del Carirzal that's done so well that now they don't need us. It was sponsored by the Rotary Club. We have a Rotary club now in San Juan del Sur that made connections with other Rotary clubs elsewhere in the world and in North America predominantly. Through Rotary there are a number of projects they sponsored. I was involved in getting one going with the Rotary club in Guelph South (where I used to live in Canada) that was superbly supportive and raised money to help these ladies get going with their business. They haven't needed any help for the last 2 or 3 years and they're making gourmet jams and selling them to tourists. They're doing very, very well. It's a huge success that most people in San Juan are aware of. The ladies there are lifting themselves out of poverty and helping to put their kids through higher education. It's a great story. There are lots of opportunities for that kind of thing.
That group of wonderful people in Guelph raised US $15,000 to support the construction of the ladies' kitchen. The ladies got to the point where they were really good and consistent with their recipes. They received help from Marilyn Rootham in Guelph, of Rootham's Gourmet Preserves. She was excellent. She came down to Nicaragua and taught these ladies how to make gourmet jams and jellies. Marilyn Rootham sells product all across Canada and into the US. She was supremely helpful along with the Guelph staff. After 5 years of support they raised I think $12,500 and we added a bit more, which was enough money to build them an industrial kitchen with the equipment and supplies to get them the health certificate they needed from the ministry so that they can continue to grow and export their jams and jellies. They're doing really, really well.
(Condimentos del Carrizal, San Juan del Sur, Nicaragua, pictured.)
Posted October 08, 2016