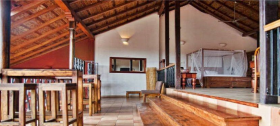 Every city in Nicaragua has its own expat community. For example, León is different than Granada.
Expats in Granada try to do every kind of activity such as set up their own market, get together to play poker, attend parties of friends, go to bars, and try to go to every social event. When an expat has a new house in Granada and meets people on the street, they say, "Hey, I just came from Canada or the United States. I'm going to have a party. Would you like to come?" This is how expats start talking and working together.
I just attended a meeting where I met new expats who already bought a property in Granada. Now, they're mingling with other people.
It's very easy to get to know everyone in Granada because it's a small city. León is also a small city. If an expat lives in cities like León, Granada, Rivas, and Matagalpa, they most probably already have contacts and social groups.
In Managua, it's more difficult to get to know everyone because it's a very big and spread out city.
Matagalpa is a countryside city where the weather is great because it is about 3,000 feet above sea level. They have vast coffee farms and supply some of the best coffee from Nicaragua. People from Matagalpa are friendly. The city is a nice place to be in, upcoming, progressing really well, and is very upscale. There are a lot of rich Nicaraguan families who are into coffee farming and own about 500 to 1,000 acres of land. Some rich local families own cattle. A lot of the richest families in Nicaragua live in Matagalpa.
There are a lot of families in Matagalpa whose roots are from Germany. This is why it would not be surprising to meet lots of fair-skinned and blue or gray-eyed Nicaraguans in this city. They also have some Dutch and European roots.
Back in the 1800s, Managua wasn't the biggest city in Nicaragua, as it is today. The biggest cities then were Granada, León, and Matagalpa because these cities are the coffee producers.
Rivas (the province where San Juan del Sur is located) is the opposite of Matagalpa. It is the biggest producer of plantain, papaya, and watermelon in Nicaragua. The city of San Juan del Sur is close to the lake, ocean, and Costa Rica. Families who own farmlands in Rivas are also rich, but the people are less sophisticated than those from Matagalpa.
(Colonial home, Granada, Nicaragua, pictured.)
Posted July 24, 2017