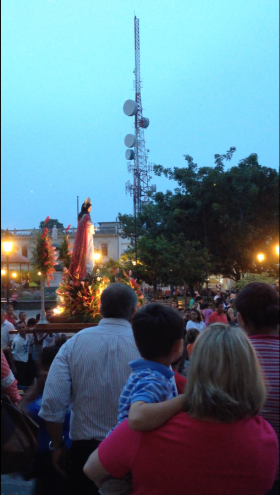 Internet is GREAT in Nicaragua provided you go with a reputable provider. I would avoid Claro and Movistar, both of which provide internet through cellular.
You want to go with someone like IDEAY, Alfanumeric, etc... These providers are expensive, but they will give you great service and resolve problems quickly. We have used both that I mentioned and received great service from both.
We live in a rural area, and we receive a 10MG connection up and down through microwave. It is 5 times the cost of a similar connection in the US. This is for a dedicated connection, meaning you don't share your connection with anyone else, so it never gets slow. A shared connection would be almost the same price as in the US, but there would be slow times when everyone is using it at the same time.
You will see ugly towers like the one in the photo all over Nicaragua. This is how internet and celluar is distributed throughout the country.
Posted August 26, 2014