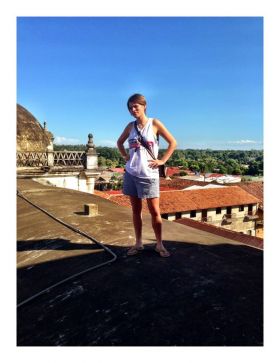 The expats here in Nicaragua are different from town to town. The expats in San Juan Del Sur tend to believe, "I am here and I am going to make Nicaragua fit my needs," whereas expats in Leon or Estelí, for example, have more of an attitude of, "Well, if it is not available, then we'll just have to adapt to what's here." The expats in Managua also tend to adapt to their surroundings and go with the flow.
For the most part, expats here in Nicaragua are friendly. There are many who I've spoken with who tell me they do not like to just stay with other expats; they like to blend in with the society and not get too involved with other expat drama. There are also others who live a very active expat life; they hangout, the have monthly meetings, etc.
I am the administrator of the Leon expat group on Facebook and I get to talk with a lot of the expats here. We get together and we have lunch or dinner once in a while but we are not actively trying to be at each other's house or socialize every weekend or go bowling every week. The expats in Leon kind of keep to themselves.
(Woman standing on a rooftop in Leon, Nicaragua.)
Posted January 25, 2016